At Worldshine Adult Medical Day Care Center, we believe in providing our participants with a diverse range of activities to enhance their well-being and enrich their lives. One of the exciting activities we offer is a Spanish language class, taught by our dedicated staff who are fluent Spanish speakers.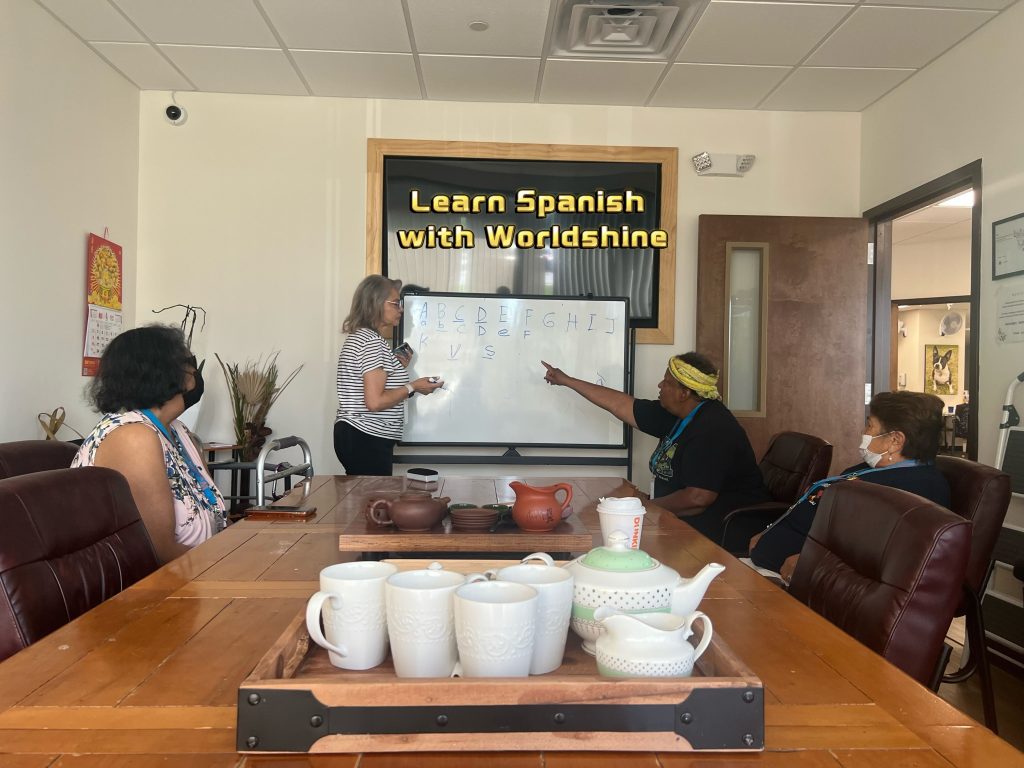 Learning a new language, such as Spanish, can be an incredibly rewarding experience, and it opens doors to new cultures, connections, and opportunities. Our Spanish language class at Worldshine provides a supportive and engaging environment where participants can embark on their language-learning journey.Led by our experienced Spanish-speaking staff, the classes are designed to cater to learners of all levels, from beginners to those with some prior knowledge of the language. 
Learning Spanish offers numerous benefits for individuals, especially older adults. It promotes mental agility, memory retention, and cognitive abilities. The classes also provide an opportunity for social interaction, creating a sense of community among our participants who share a common interest in language learning.
If you are interested in joining our Spanish language class or exploring other language-learning opportunities, we invite you to reach out to us at 301-378-2950. We offer a free visit to our class, where you can experience the engaging environment firsthand and meet our enthusiastic staff.