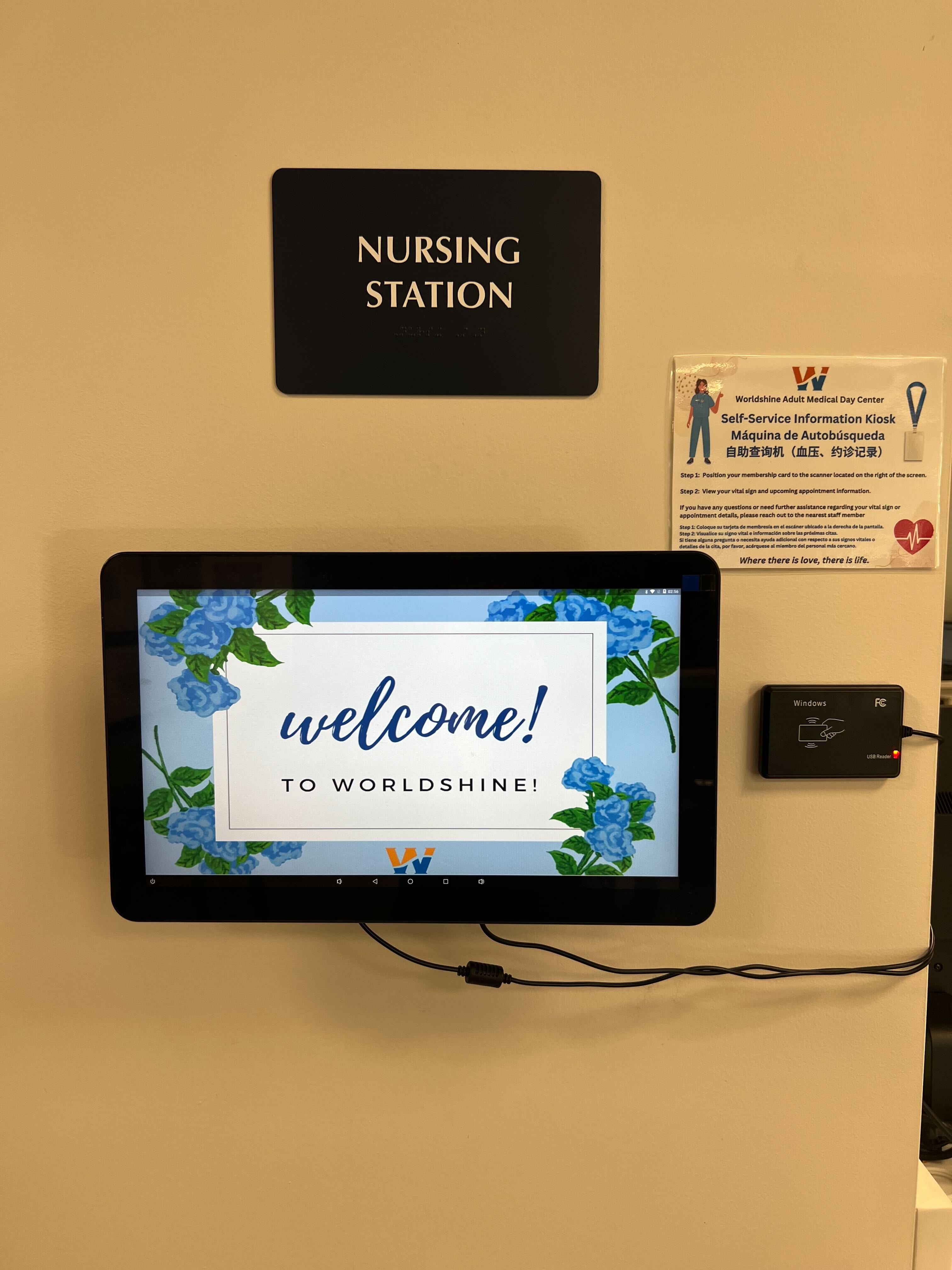 At WorldShine, we are dedicated to providing exceptional customer service and ensuring an excellent experience for our clients, which is why we are thrilled to introduce our new self-service kiosk system. This system allows participants to effortlessly scan their member cards, check vital signs, and access upcoming event details, continuously improving their interaction with our facility and services. 
Our self-service kiosk system eliminates the need for participants to wait in line at the reception desk. With a simple swipe of their member card, they can gain instant access to their important information, which saves them a lot of valuable time and effort.
Health and safety are of utmost importance at WorldShine. The self-service kiosk system enables participants to conveniently monitor their vital signs upon check-in. Users can monitor information such as blood pressure, heart rate, and temperature, in real-time, empowering them to make informed decisions about their well-being.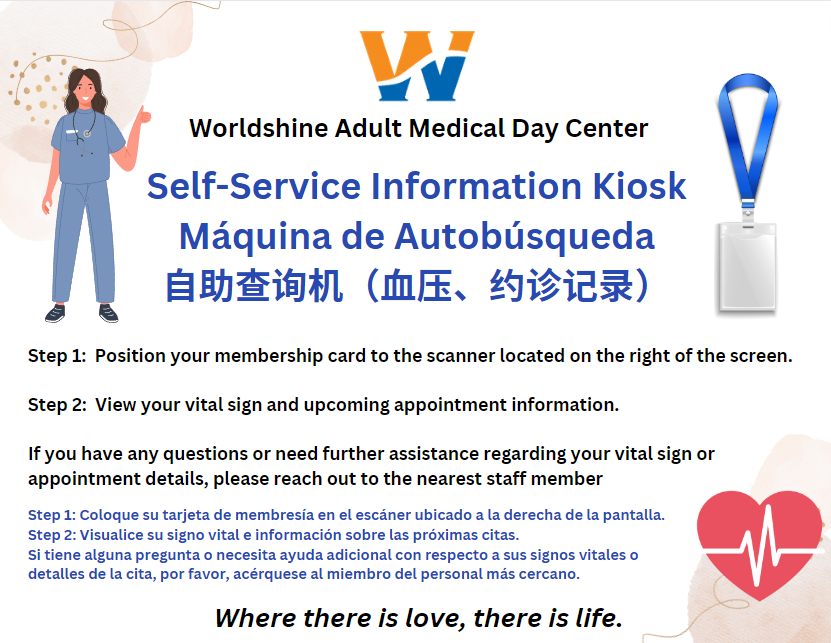 Staying informed about upcoming events is vital for our participants. Our self-service kiosk system features a dedicated section where individuals can access comprehensive information about appointments, activities, and special events. 
At WorldShine Adult Medical Day Care Center, we prioritize exceptional care and a positive participant experience. The introduction of our self-service kiosk system showcases our commitment to enhancing customer service through advanced technology. By facilitating effortless member card scanning, real-time vital sign monitoring, and easy access to upcoming event details, we empower participants to take control of their experience.